Raymond Plumbing was established in 2006 by dedicated owner, Mark Raymond. Previous to this, Mark – who has worked as a maintenance plumber since the age of 17 – was self-employed as a sole trader plumber and gained an in-depth experience about what unique needs customers in the Cairns region have.
As Mark's reputation as a devoted plumber spread and business boomed, he decided to employ extra staff to keep up with the demand. He's never looked back!
Mark strongly believes that you get out what you put in, so he invests heavily on his staff's training and development, equipment, and constant betterment of his business' practices. Mark has a passion for training and as a result, Raymond Plumbing's mission statement is this:
To provide an exceptional product in a responsible and safe manner achieved by constant training and development.
From the moment they are employed, the plumbers at Raymond Plumbing start by completing an intensive training course. It doesn't stop there though – training and development continues indefinitely for every employee, through regular sessions for retraining and reviewing of skills, procedures and policies.
Raymond Plumbing's first-class training program is boosted by state-of-the-art training areas, which include gas equipment, guttering, backflow, TMV, leak detection, jetter and camera training areas. This all equates to a friendly and professional team who have a great bond with each other and are trained in the latest skills using the most advanced technology.
The staff are always striving to be the best and enjoy the training they receive whilst working with Raymond Plumbing.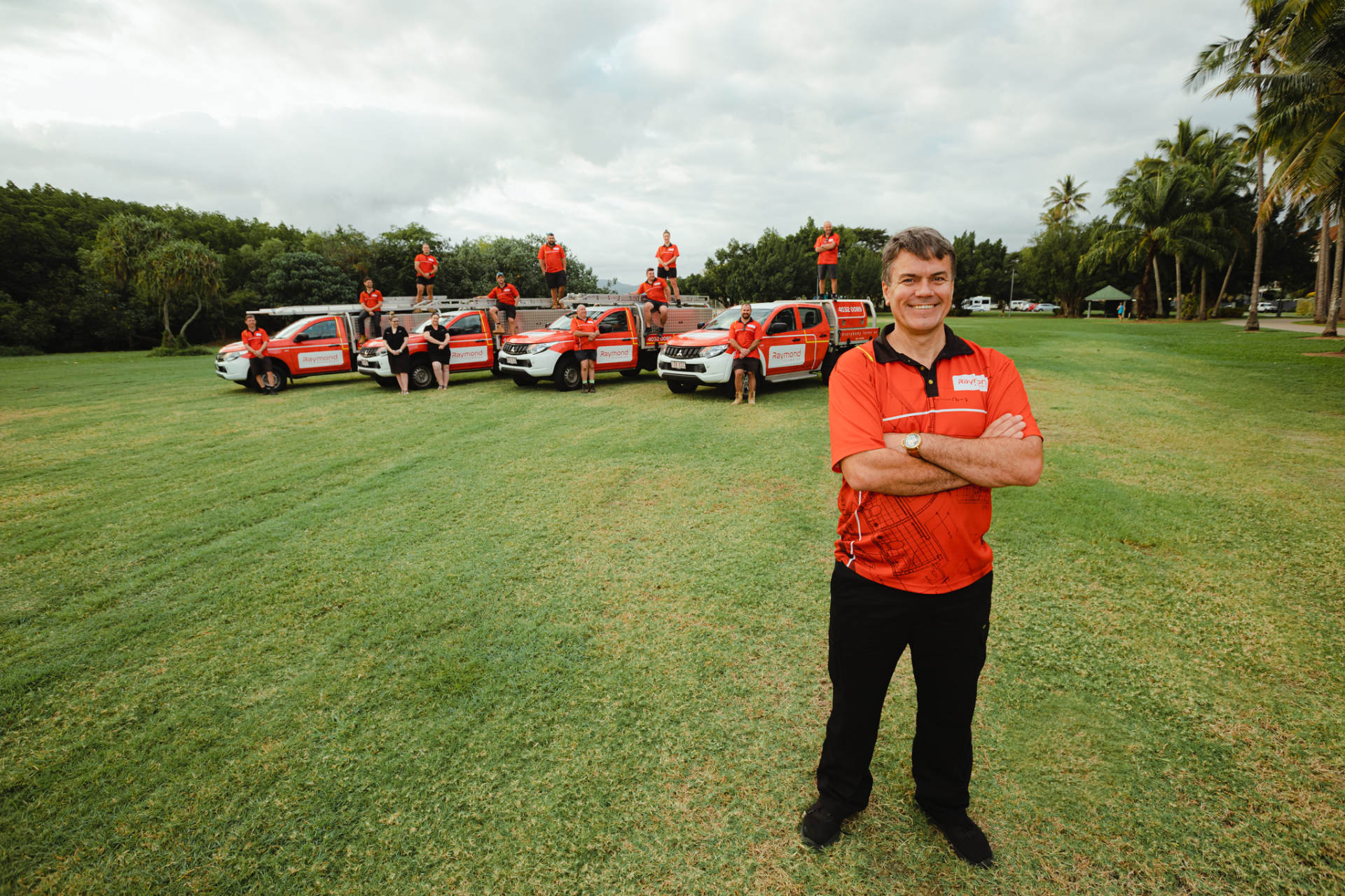 At Raymond Plumbing we all belong to one team. Management, administration and plumbers all work together helping each other wherever possible to ensure we provide the best possible service to our customers. During the recruitment stage, we carefully assess applicants to ensure that they are not only fully qualified for the role, but also a good fit with our existing employees.
We then ask them to participate in a rigorous training program that hones their skills and gives them the knowledge to deal with almost any plumbing problem that arises.
We also ensure that all of our employees have amazing social skills and can demonstrate a high level of respect for each other and our valued customers. This means that you'll never feel uncomfortable having one of our plumbers working in your home or on your property. As added insurance, our plumbers all hold police clearances and working with children blue cards.
When you call us for a plumbing job, we quickly send out one of our awesome plumbers who get your job done quickly, professionally and with a smile. You'll never be disappointed and that's why everybody loves Raymond Plumbing!